Maple for everyoneall the time.
Two young entrepreneurswho don't take themselves too seriously.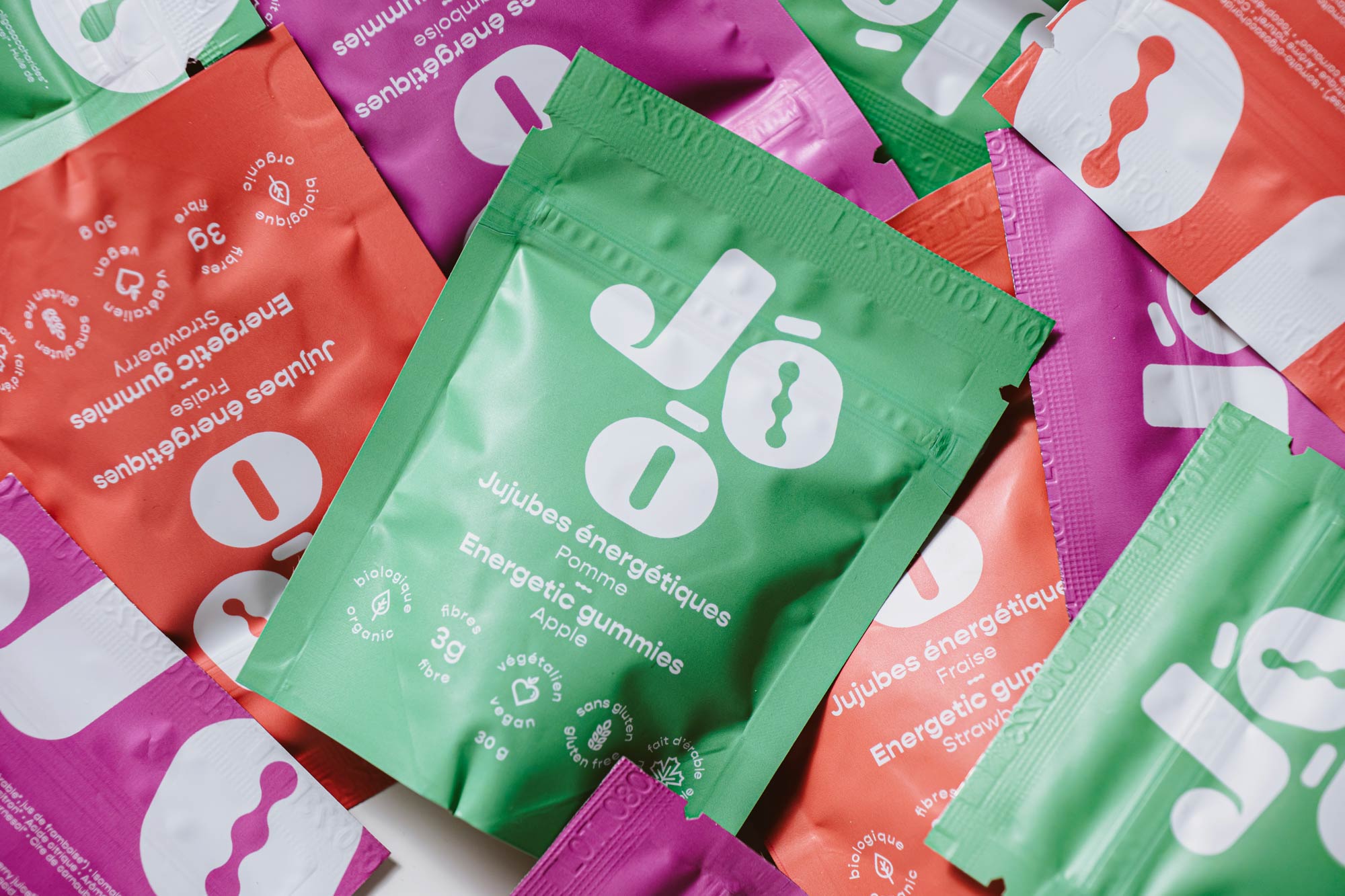 1
How Did This All Start?
It all began with two brothers-in-law, Mathieu and Olivier. They had the opportunity to keep the family business operating. In 2020, the new owners of the sugar shack had their heads full of ideas. Most importantly they felt maple syrup deserved to be made available to the largest crowd possible and in as many products as possible. Easier said than done. As soon as we were the new owners of the family business we undertook the research and development process to come up with the product we have now. The process lasted two years and we are proud to have come up with a product that reflects who we are.
2
Of All Things,Why Jujubes?
Maple syrup is very well known in Quebec, well known in North America but little known elsewhere in the world. As for jujubes, everyone everywhere knows what they are. They are quite popular and are part of a daily routine for a vast majority.
There was a possibility there.
People have been talking about the virtue of maple and more and more people have adopted it as a food supplement when they practice a physical activity. So why not combine both products?
We just wanted to make maple easier to access, give it a little kick and have people make it their daily supplement.
3
A Catchy Name
JOO is pronounced 'djou'. We wanted to make it short. JOO means energy and simplicity. JOO is a member of the Doü family of natural maple products and it's a reminder of where it all began.
You may choose to say JO-O, JO or JOO. One thing is for sure. Once you'll have tried our product, you'll say Hmmm  🙂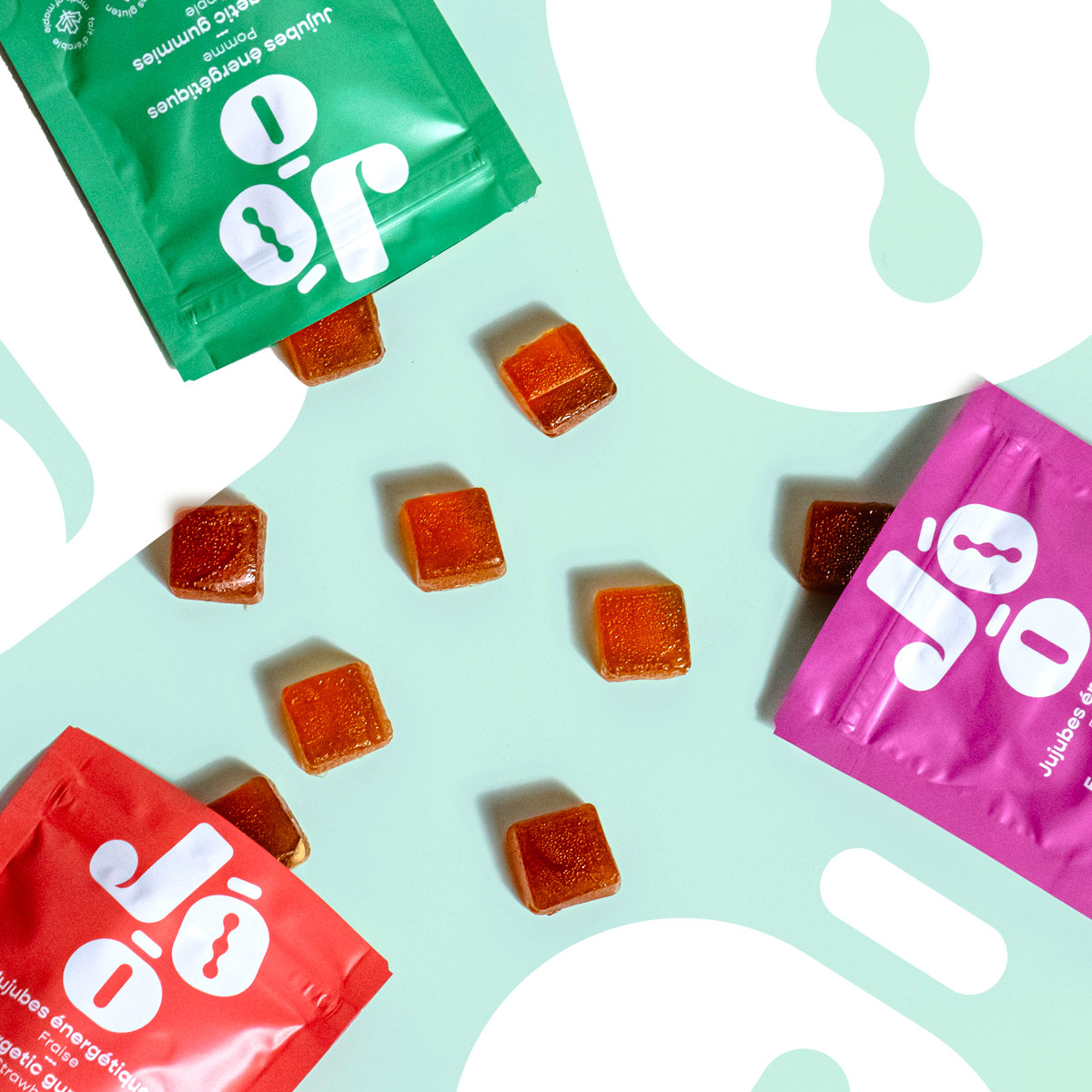 Our Promise
An alternative for people who care about what they eat.
JOO is made of simple ingredients and is a good source of energy.
Quality
All food producers insist on good quality. No surprise there. However the big difference is when quality isn't just the norm but a fundamental value. Attaining the best quality possible becomes the ultimate goal. Every jujube we produce is as important as the first one. We take nothing for granted.
Natural
Nature is behind everything. Every day that comes by makes us realize all it has to offer. We know our body doesn't need ultra processed food. All we need is to take the time to do things well.
Within Everyone's Reach
Maple syrup often comes in an elegant bottle or container and can be quite expensive. It becomes pure luxury. For us luxury should be as simple as making natural sugar available to everyone. JOO jujubes are good for your body and good for your wallet.
Thank You!
These are the partners that accompanied us in our venture.
Centre de Développement Bioalimentaire du Québec
We wish to thank Melissa and her team for having accompanied us throughout all steps to produce the jujube. We also wish to thank the CDBQ for its support to help us launch this product.
see website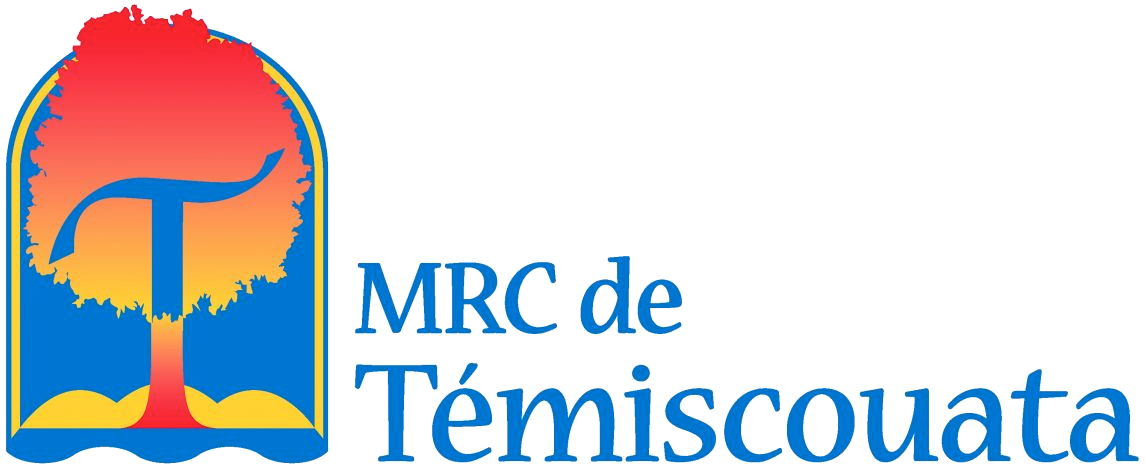 MRC de Témiscouata
We also wish to say thank you to the MRC de Témiscouatafor its help in developing our business. Your financial help was a key factor to the success of our project.
see website
Cart
Free delivery with the purchase of a box. For a limited time!